Migration to Shopify – What you need to Consider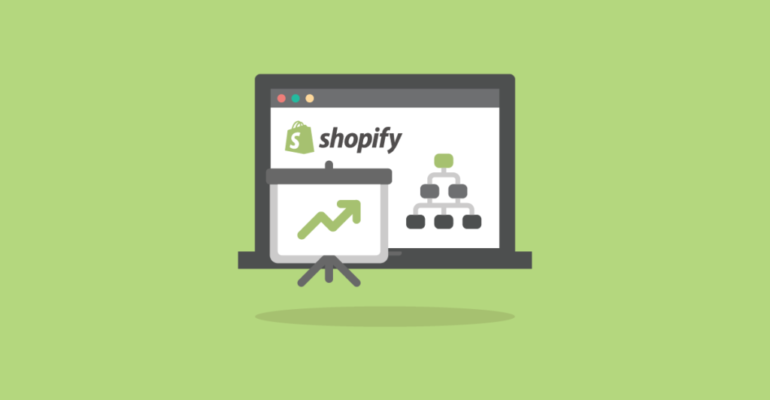 Migration to Shopify – What you need to Consider
If you are an existing ecommerce store owner, there are several reasons why you would want to migrate to Shopify from your current platform or from your ecommerce website.
Shopify has become the most popular platform for the ecommerce industry as it provides low-cost, high-performance solutions. This advanced web-based platform makes it easier and safer for the end customers to have a great shopping experience in your store.
If you have hired a Shopify developer, or want to undertake this process yourself (not recommended unless you have the expertise), there are several aspects you need to consider. We will take you through each of these aspects so you can make the right decisions for a seamless migration.
Why Shopify?
As any Shopify development agency will tell you, the platform outperforms most existing platforms in terms of development and maintenance effort required. Some of the major advantages you can expect:
Cloud-based so only subscription costs, no physical setup costs
Easy to set up and use
Wide variety of themes you can customize
Great for SEO
Seamless content management with blogs
Supports a wide range of payment gateways
Very cost-effective
Unlimited scalability
Maximum security
Responsive customer support
Migration Methods
You can choose to migrate to Shopify with one of the three methods: manually, automated migration service, or hire Shopify developers or Shopify development company. We must recommend that it is better to let the experts handle this process rather than undertake it yourself. You must remember that though you can set up a functional store by researching on the internet (it would take too long!), an experienced ecommerce development company will be able to guide you with the right tools and processes to ensure that your store is a success.
What you should consider before migration?
The preparation stage is where you should identify your goals with the new store, choose which aspects of the existing store have to be migrated, and what you want to discard from your current setup.
These are crucial steps that will help you understand the timeline required for your project, finalize the budget, and define the scope of your undertaking. 
1. Site Architecture
When migrating your existing store, you should take some time to understand how your customers use your site, where does the main traffic come from, etc.
Start by creating a spreadsheet for your current sitemap with every single menu and sub-menu items.
It is also a good idea to revisit your analytics to prioritize your new website, where you would like to focus on, what do your customers love the most about your site, and what channels find the best responses.
2. Save your URLs
Shopify has its own naming conventions for URLs. That is why it is important to collect all the URLs that your customers have been using. When developing the new store, share these URLs with your ecommerce development company so they can provide redirects to the new links.
This is also a good opportunity to check for broken/ redundant links so you can fix them if needed or discard them entirely. 
3. Upgrade your technology stack
Legacy stores utilize a wide range of technological tools to carry out different functions for smooth functioning. Usually, these are third-party solutions which can be replaced with Shopify apps. But listing down each tool helps you identify its functionality so there are no breaks in the new store experience.
If you hire Shopify developers, make sure that you discuss each functionality in detail, so they understand your goals for development. 
4. Assets
All your existing store assets such as themes, stylesheets, or themes may have existing web protocols which are identified as http://, https://, or ftp://
Ensure that you replace the protocols with //. The best way is to search your theme files for http:// and replace each instance with //. This is a secure protocol which allows your assets to load properly.
5. Customer passwords
Shopify development services include migrating existing customer accounts, but since passwords are encrypted, you cannot migrate them to Shopify directly.
It would be best if you can reach out to your existing customers and help them reset their passwords and activate their accounts on your new platform.
However, if you have chosen the Shopify Plus plan, you can use the Bulk Account Invite feature to mail all your customers for resetting the password. 
6. Content Migration
Apart from the product content, you may also have blogs and articles on your store for customer engagement. If needed, discuss with the ecommerce development company that built your existing store about how you stored blogs and articles.
But images in blog posts must use a relative path to replace embedded images in blog posts. However, you can also consider hosting media files externally, or by using an app from the Shopify app store.
Read More Why Shopify is so Popular & Why it is the Best option to make an eCommerce store?
Best practices for a seamless migration
As mentioned in the previous section, a thorough preparation for migration is essential for ensuring a smooth migration.
When working with a website app development company (to leverage Shopify's great mobile responsiveness), there are a few things which you should do:
1. Backup
Create a comprehensive backup of your existing store so in case anything goes wrong, you have all the important data. Make sure that you have the latest backup. 
2. Explore Shopify settings
There are a whole range of options available on Shopify, so you should understand how it all works for you. Setting up payments, shipping, taxes, and other functionalities is essential for a smooth customer experience. 
3. Backend Configuration
Typically, Google Analytics is used to track customer behaviour on websites which is comprehensive enough for actionable insights. Ensure that Shopify is added to your domain's DNS settings so you can be automatically notified about customer emails. 
4. Extensive Testing
Though testing is done by the development agency, you should also go through the frontend, links, and explore hypothetical purchase journeys before launch.
Read More Seamless Payment Integration with Shopify
Conclusion
Migrating to Shopify is a particularly good step for ecommerce stores to improve customer experience and boost their sales. Understanding what it involves, and what aspects to consider before you undertake the process helps you ensure that there are no surprises during development, which can delay the process unnecessarily.