Why Shopify is so Popular & Why it is the Best option to make an eCommerce store?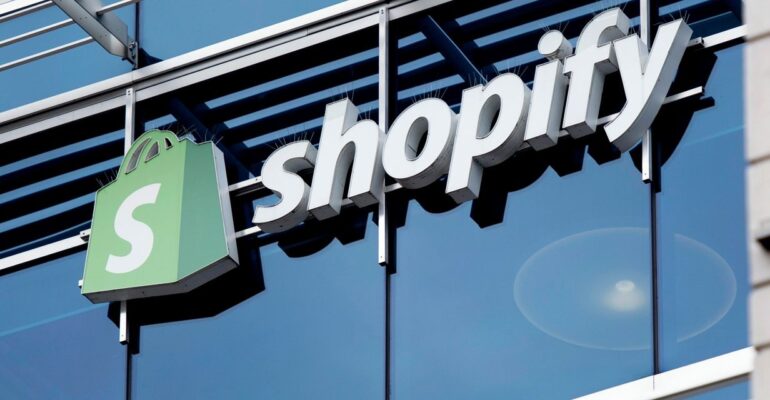 Why Shopify is so Popular & Why it is the Best option to make an eCommerce store?
There is no doubt that Shopify has emerged the clear winner among the highly competitive shopping platforms. It would not be an exaggeration to say that most store owners and every ecommerce development company prefers Shopify for creating and managing an online store.
Let us take a look at what makes Shopify so popular, and why it is considered the best option for building your own ecommerce store.
In recent times, the pandemic has forced major lifestyle changes, including a boost for digital shopping. New online stores are coming up exponentially to cater to this demand, and Shopify is empowering such entrepreneurs with its wide range of capabilities and functionalities.
There are a lot of factors that are critical to deciding the shopping platform such as your goals with the online store, user experience requirements, budgets, time, resources, etc. But in almost every category, Shopify stands above the competition in serving the needs of online store owners.
Other platforms such as Magento (too expensive and cumbersome), WooCommerce (buggy), or even WordPress (relevant for content management rather than ecommerce), have too many limitations.
Easy setup and use:
Shopify is a Software-as-a-Service solution that is easy and quick to set up. The admin interface is designed to help even first-time users seamlessly understand and navigate the platform to access its features and functionality.
It is a complete 'plug-and-play' solution where you can choose which options are the most suitable for you. Even if you hire Shopify developers to set up the store, you can easily manage the backend administration yourself, and make changes or upgrades as per your business needs.
Unlike other platforms, you do not need professional developers to manage your website.
More than ecommerce:
You can leverage Shopify for managing your product database or your inventory simply because of how many features it offers. From multi-channel interaction to customer engagement to abandoned cart recovery tools, store owners have great choices to ensure that their online stores are able to grow quickly.
Marketing is a big part of ecommerce growth. Shopify offers inbuilt tools so you can create and run successful campaigns through social media, email marketing, product reviews and other features. You can also create discounts, loyalty programs, landing pages, etc. very easily.
Store owners can work with a Shopify development company or hire Shopify developers to understand how this platform can be customized for your market, products, and branding experience.
Security and Speed
Unlike some other platforms that require you to manage your own hosting, Shopify offers complete security and reliability for your customer data and organization information.
Cybersecurity and data integrity has become especially important and there are new worldwide regulations for online entities. Shopify development services include the platform's security so there is no need for extra effort from your end. The platform is compliant for all major global regulations, and they keep constantly updating their security with automatic updates.
Ecommerce websites cannot compromise on speed as it negatively affects customer experience. An experienced Shopify development agency will ensure that your website loading speed is optimized for faster loading, especially since the platform does not require heavy coding and manual development.
Read More Seamless Payment Integration with Shopify
Cloud-Hosted solution
Earlier, a website app development company would always suggest independent hosting for your store and app. It is actually a cumbersome process where you had to independently manage your databases, servers, etc. But Shopify revolutionised the industry with its cloud-based service and hosted solution which you can access from anywhere with your admin credentials and an internet connection.
This leads to lower costs in using Shopify over other platforms. Where you earlier had to extensively manage your setup, spend on hosting and comprehensive development and maintenance costs, with Shopify, you can hire Shopify developers to set up your store and manage it yourself. The subscription-based payment model means that you only pay for the services you use.
Of course, cloud-hosting means quick scalability in case of great numbers on special shopping days without worrying about how your platform can handle the crowd.
Design options
It is clear that people choose a pleasant website over a clunky one. You can create an inviting, professional storefront easily with Shopify so that potential shoppers can seamlessly navigate through your website and complete their purchase.
Shopify offers a huge range of templates that cater to almost every type of online store. If you are comfortable with HTML and CSS, you can further customize the templates for a greater degree of customization to suit your vision and branding.
POS capability
Shopify's PoS feature transforms your Android or iOS device into a cash register with Shopify Tap, Chip and Swipe card reader. This capability boosts sales by letting you sell almost anywhere since it is integrated with your inventory, orders, and customer data – all of which are automatically updated with each transaction.
Payment Gateways
Store owners can choose from the most popular payment gateways as per their customer preferences. Usually, lack of preferred payment methods is one of the most common reasons for cart abandonment. The integration is completely secure and ensures that the integrity of your customer data and transaction data is maintained with seamless transactions for the customer.
Manage with your smartphone
The answer to why Shopify is so popular among store owners is quite simple: it offers them freedom in managing their store from almost anywhere. The Shopify mobile app lets you access your store account to keep track on every single metric for performance, management, inventory, etc.
Read More How Much Does a Shopify Website Cost? Know in Detail
Conclusion
Shopify has definitely earned its popularity for being the most preferred platform with its revolutionary approach to building and managing an online store. It has become clear that building an ecommerce store should be dependent on extensive development and cumbersome backend management. Shopify is empowering a new generation of store owners to bring their vision to life on this comprehensive platform that is redefining not just user experience, but the digital store owner experience.