How Much Does a Shopify Website Cost? Know in Detail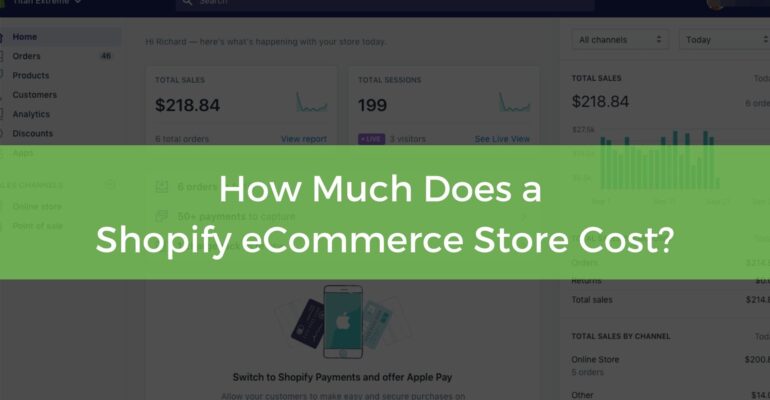 How Much Does a Shopify Website Cost? Know in Detail
Shopify is one of the most successful eCommerce software programs on the internet. eCommerce development company allows anyone to quickly and easily start an online store. This eCommerce software is easy to use and enables anyone to set up a Shopify store in less than five minutes with no prior experience.
The software allows you to customize the look and feel of your website. You can change the color scheme and theme of your site at any time. The ability to easily update your website means that you will always have fresh new designs for your store.
Another important question that you should ask yourself while thinking of how much does a Shopify store cost? Is it possible for me to customize the platform to suit my business needs? This is one of the most common questions that come up in any investor or developer's mind.
However, if you are not entirely sure, how much does the Shopify website cost? Please read this article to find out all that you need to know before deciding to invest in it.
Here are some things that you will want to know before you invest any money in this program.
Shopify Plans
Shopify eCommerce development India stores are built on the concept of pre-designed templates that make creating a website straight away possible. But the cost of the Shopify website development ultimately depends on the plan you choose.
There are three plans offered: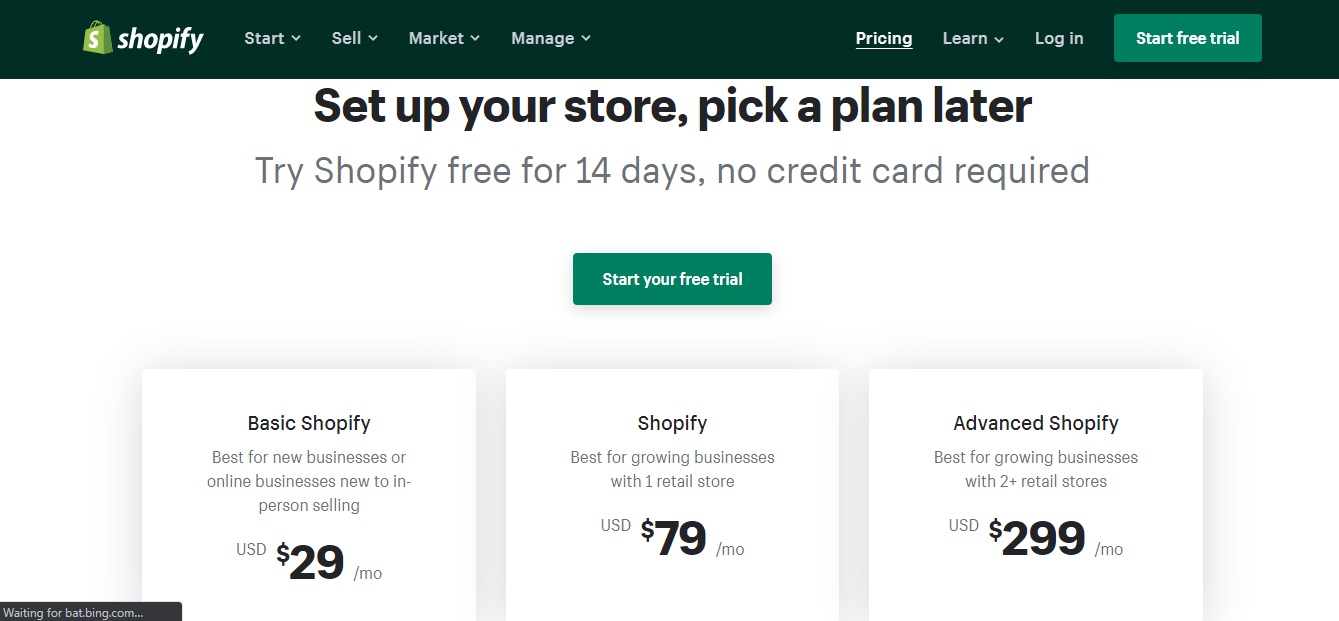 1. Basic Shopify- All the basics for starting a new business
The monthly price of this package starts from $29. This package includes 2 Staff members with access to the Shopify admin and Shopify POS. Basic Shopify comes with 24/7 support, unlimited products, manual order creation, discount codes, free SSL certificate, abandoned cart recovery, and few other essential features for your online store.
2. Shopify- Everything you need for a growing business
The monthly price of this package starts from $79. Shopify offers all the basic features along with 5 staff accounts, professional reports, upto 5 locations for warehouse, USPS priority mail cubic pricing, and few other additional features.
3. Advanced Shopify – Advanced features for scaling your business
The monthly price of this package starts from $ 299. This advanced plan provides 15 Staff accounts and up to 8 locations for warehouses along with third-party calculated shipping rates and access to all the features at full-fledged.
Let us consider all of the Shopify pricing ideas in-depth to observe that exactly the expense:
Shopify is cheaper
The cost of a Shopify store is indeed based on your requirements. But there is no membership fee associated with shoplift. Even if you have an existing business, you can join Shopify and still manage your website. This is because you are only charged for features that you use. For example, if you run a blog, then you do not have to pay for an application to post information to your blog. These features result in how much Shopify website costs are lower than most other web hosting services. The costs associated with how much does Shopify website costs are much lower than other website solutions.
Shopify Upgrading is free
If you have a large website that needs to be upgraded, you can do so for a small additional fee. Shopify will host your files for free, so you do not have to pay for anything extra on top of how much the Shopify website costs. It is recommended that you keep your site upgraded at all times as new features are added regularly. This will ensure that your website is always running and that customers can find it easily. If a customer wants to see what features are available, they will search through your site to see precisely what is available.
Monthly rental and products:
It may be as simple as your monthly rental fee and your labor, or it may be more robust with a monthly fee, themes, and development charge. The rates are also influenced by the type of product you intend to sell through your website. Your website can be customized for any product or service that you sell. This is one of the main differences between a regular website and a store that uses a shoplift. You can add products or services from other companies to your store without paying additional fees for them.
Concluding Remarks:
Shopify has been in business for over 12 years and has thousands of happy customers. They provide a great shopping cart solution for online retailers. If you are looking to start an online business, then using this option is highly recommended. All you need to do is play around a little, and you will be able to understand how much a Shopify store cost?
When you plan to manage your online store, by investing in this solution, you will create your store with all the functionality you want. Apart from that, you also can choose the type of payment system, add-ons, shopping cart, and many more. While you may still get confused about the charges, you can always hire Shopify developers India to understand the exact costs of starting up your store and growing it.
However, you should not hesitate to invest in a quality e-commerce solution, especially if you are looking forward to increasing your sales. Investing in a good e-commerce platform certainly helps in managing a broader customer base. Once you are satisfied with your developer's solutions, you can sign up and start your store today!