Best Reason To Build an App & a Website For your eCommerce Business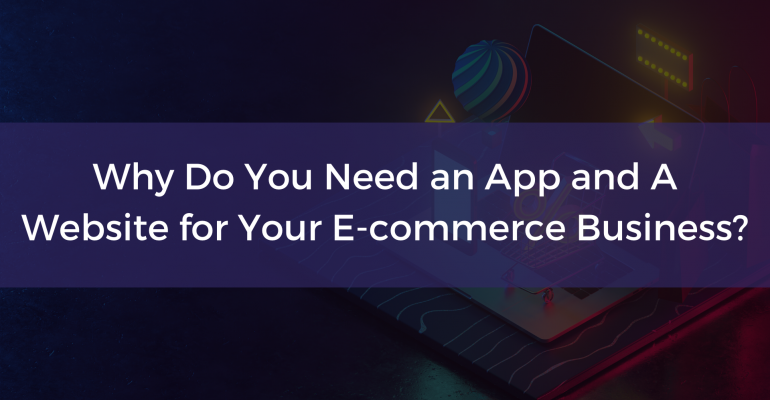 Best Reason To Build an App & a Website For your eCommerce Business
E-commerce is the fastest growing business in the world. With a resounding 2.4 billion people shopping online by 2021, e-commerce is going strong.
But, do you need an app for e-commerce or a website?
The battle of app vs. web for e-commerce development is not new. So, here we are to know why you need both and not just either one of them!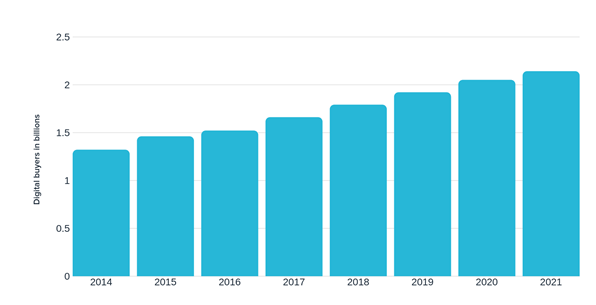 E-commerce websites are not new, and they have been ruling the business domain. But, a new wave of mobile commerce has hit the market and changed the dimensions of e-commerce. According to a survey, 88% of online purchases conducted on mobile retail apps. With this, the need for an app for your e-commerce website becomes vital.
Mobile commerce has gained more momentum through some amazing evolutions of mobile technologies. Apps that once restricted to native platforms like Android or iOS are now cross-platform, so you don't need to worry about the platform restrictions.
But, yet the question among many e-commerce businesses is:
Whether they need an app?
Why invest money into an app when you have already spent so much on website development?
So, let's understand why do your e-commerce website needs an app for better business.
Responsive UX:
Websites are not the ultimate online stores today. With more than 3.5 billion smartphone users, mobile devices are as common as a toothbrush. So, you would not like to miss the opportunity of users entering your websites for online purchases. But the fact is that your websites are not designed specifically for all the devices in the world. This is where responsive UX plays its role.
Responsive user experience is adjusting your website for any screen orientation. You can undoubtedly revamp your website by hiring an e-commerce development company for responsive UX. But, that may not be as functional on a mobile device as on an app. So, developing a web-app can be an option. A web application is an extension of your website.
You can even add features like offline mode and beacon-based push notifications for your online e-commerce store. You can do it with advanced options such as PWAs(Progressive Web Apps).
Let's understand the importance of UI/UX in e-commerce through a case-study of an app.
Case Study: Snapdeal 2.0
Snapdeal is one of the leading e-commerce marketplaces in India. An earlier version of their app lacks in home screen engagement, and the reason was quite apparent; lack of personalized features. The result was a decline in the traffic, leading to almost a bankrupt Snapdeal with no answer to the onslaught.
They did a start from scratch, where they designed a refreshing user interface for better UX. They personalized features and designed swift navigation. They created a tailor-made app for clients, and after surviving a major merger failure with a giant like Flipkart, they came back strong.
The Native Elements:
There are smartphone elements that can change the e-commerce landscape. Access to features like sensors, GPS location, camera, and other features in smartphones are essential. It helps you to provide a complete e-commerce experience to your consumers.
The modern mobile applications are getting intelligent. E-commerce companies can integrate technologies such as artificial intelligence. We have already seen how AI has made huge innovations with personalizations for e-commerce shoppers.
Another aspect is voice commerce. As technology extends further, voice recognition technologies are becoming commonplace. According to Techcrunch, smart speaker sales around the world reached $146.9 million in 2019. It was 70% more than the annual sales in 2018. A rise in sales of smart speakers has boosted e-commerce sales.
E-commerce businesses need to integrate features like speech-to-text, extensive product search, and others. It can be achieved through native elements. These native features of a smartphone platform can support your e-commerce apps with unique characteristics.
Buy Anywhere Pay Everywhere:
One of the most vital parts of a shopping experience today is the freedom to buy from any device and even pay from any device. It means that a consumer should have the freedom to start a shopping order from the website and complete it remotely through an app.
It can undoubtedly help e-commerce firms to attract more consumers. The freedom of multiple payment options with remote paying facilities means more customers. So, you need a website as well as an app to provide such freedom for consumers.
Multi-Channel Presence:
Social media is a massive platform for any business. But, you can't just stick to any one platform and rest assured. For millennial shoppers, convenience is everything. They are not only interested in ideal brick and mortar stores for their purchases.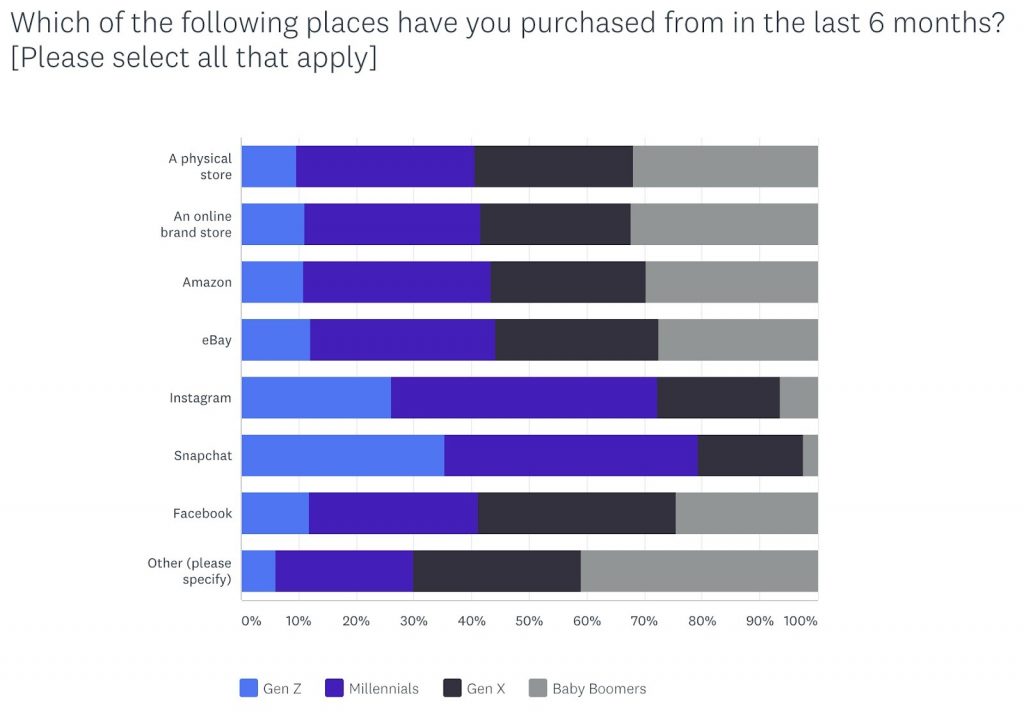 But, if you are targeting Generation Z for your business, you need more platforms for your business. Because according to a report by BigCommerce, Gen Z spends 2X to 3X more than the average consumer on social media channels.
While some social media channels do have websites, others are app-based. The integration of social media into your websites alone might not be a solution. You will need a mobile app development company to create app integrations.
Payment Options:
Websites do offer online payment options. But, there are different payment gateways these days that need mobile applications. Take the example of mobile wallets. Many fintech offers mobile wallets that can be integrated into your websites. But you will need your phone to complete the payment process.
It is far better to have an e-commerce app along with your website. So, the customer can make a purchase order on the website and complete the payment on the smartphone through the app. The transition from the web to the app can be smoother and make the high-end shopping experience fun!
There are modern versions of digital currencies like Bitcoins. Though many businesses had their doubts around such technologies, Shopify announced support on bitcoin payment integrations.
Firms can offer Cryptocurrency payment options like bitcoins. They can even hire best Shopify development company to do it for them.
After-Sales Support:
One of the most critical aspects of business is customer support. According to Gartner, 50% of organizations are investing in consumer support. One of the most trending technologies in consumer support is chatbots.
Integrating a chatbot on your e-commerce website is not a bad idea. You can create a chatbot app that supports the after-sales communication of the website. This way, you get the best of both worlds.
Conclusion:
E-commerce economy has been upfront on the technology part. Its origins are due to the advancement of technology. A step forward from conventional retailing and switching to online retails. Then why shy away from another step forward? When can you choose the latest trends in mobile application development?
If you are concerned about the return on investment, then we have already discussed how mobile commerce is dominating! It means that you can get more worth out of your investments from websites and apps.
So, if you are looking to scale your e-commerce business, then look for mobile apps. It does not mean you don't need a website. But, it inevitably means you need the entire armory in your arsenal- app and website!
Still, in some dilemma over app or website for your e-commerce store, feel free to share it with us in the below comments section!