Things to Consider while Hiring Laravel Development Services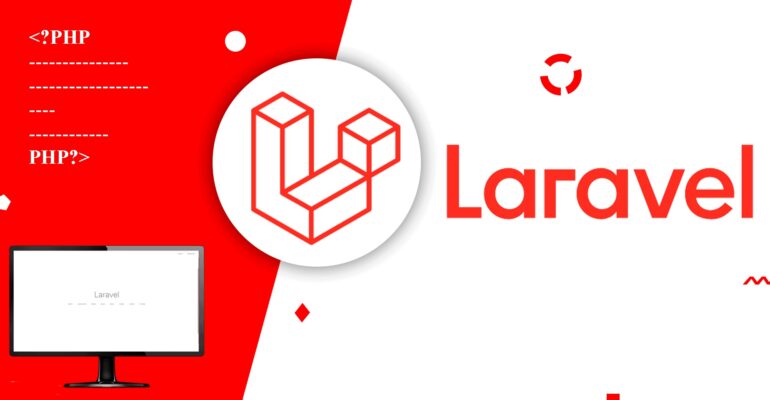 Things to Consider while Hiring Laravel Development Services
Despite numerous web development platforms and tools, PHP continues to be a favourite with web developers. Approximately 78% of websites run either on PHP or frameworks based on the language. Laravel is among the top PHP-centric frameworks, and it is preferred both by PHP developers and brands.
Laravel's popularity is owing to multiple factors, including simplified authorization and authentication, excellent integration with online services, and amazing ease of usage. Hiring a Laravel development agency for website building can be beneficial for any business. However, picking the right Laravel development company is also crucial.
What to assess while picking agencies offering Laravel development services?
There are plenty of Laravel developers and agencies in the market, and picking the apt one can be tricky. To ensure you can pick the most suitable contender, using the following assessment parameters will be necessary.
 Portfolio
Any agency offering Laravel development services can speak about its efficiency and excellence in eloquent terms! It would be wise not to get affected by such marketing terms. The portfolio of the agency is what you need to check carefully. Check out the sites developed by the agency in detail. It is necessary to see if the sites score well both on aesthetics and functionality.
It makes sense to pick a Laravel developer or agency with a vast and diverse portfolio. Try to find out if the agency has worked with client companies hailing from the same sector as yours.
Technical skills and expertise 
Before hiring a Laravel development agency, the expertise and technical skill of the developers should be checked. It is not enough to be proficient in Laravel alone for such developers! Check for related and additional skill sets. It is better if the developer is well-versed in key web development technologies and languages like XML, HTML and JavaScript-for example. It is even better if they possess good knowledge of RDBMS.
Past experience and track record 
It is prudent to hire a Laravel development company with a solid track record and long experience in the sector. Veteran developers with a background in PHP and Laravel can handle complex site creation needs better than newcomers. Besides, such experienced developers are more likely to offer professional services and stick to the promised deadlines.
Past customer's reviews and ratings
Any Laravel Development Company can use lofty marketing terms and ads to woo the target customers! However, it is important to assess what the existing customers of such companies feel about their service quality. So, make it a point to check out the reviews and ratings posted by clients of these agencies online.
The website testimonials are what you should check out first. However, ensure you browse the agency's social media profiles to obtain a candid opinion of its clients.
Transparent communication
Before hiring a Laravel developer or agency, it is necessary to see how good and transparent the communication level is. Transparent communication between the Laravel development agency and the client ensures there is no unnecessary delay and conflict. This also ensures clients stay updated on project progress.
Some developers use multiple online channels for communication with clients at all stages of development. Typically, they offer communication through email, live chat services and video chat platforms like Skype or Zoom.
 Flexibility and customer-centric approach 
Not every client who wants a Laravel-based website or app to be developed has similar needs. Professional Laravel developers understand this aspect, and they are usually flexible. Understanding varying requirements of the clients and adapting to changes is a prerequisite in this case.
In some situations, the clients may want some changes in the site or want new features to be added. The developer should be able to accommodate such changes without delay. A customer-centric approach helps in the timely completion of projects and keeps things smooth for both parties. The top Laravel developers walk an extra mile to fulfil client requirements.
Delivery cost and time 
Before signing up for a Laravel development agency's services, it is important to learn facts about delivery time and charges. The cost of developing a Laravel based site will vary from one agency to another. The complexity of the projects and features needed in the site directly impacts the overall cost. If the client wants any modification midway, that can escalate the final cost too.
Sometimes, unforeseen factors can lead to change in project cost. However, the top-notch developers discuss cost-related factors with the clients before taking up the assignments. They are not likely to add charges without prior notice.
The Laravel developers set a timeline for site or app delivery for any client. The timeline may vary according to the type and complexity of the project. Some clients may want project delivery faster than others. However, ace developers typically segregate a project into several stages and update the clients after each stage. This keeps things easy for both parties, again. Ensure you hire laravel developer agencies that maintain punctuality.
Conclusion
Hiring the best larval development company is not a cakewalk exactly. However, it should not be tedious when you know the priorities and things to assess. It is prudent to keep time evaluating key aspects like clientele, communication protocols, service terms and cost etc. While freelance Laravel developers may charge less than firms offering Laravel development services, falling for the lowest quote is not advisable. It makes sense to opt for an agency with transparent terms and clear communication.