A Complete Guide to Hire Dedicated Laravel Developer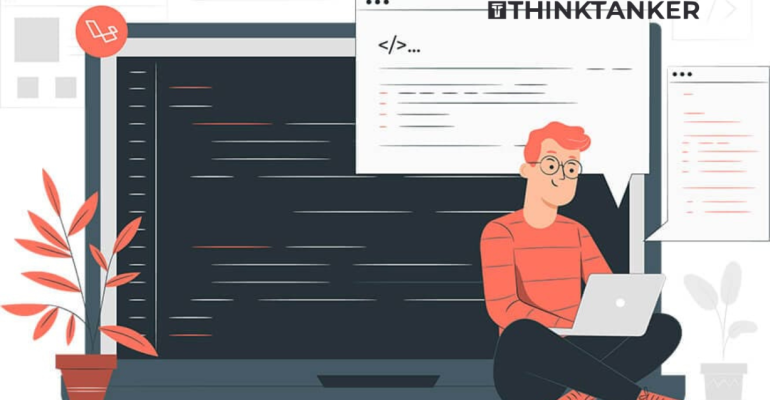 A Complete Guide to Hire Dedicated Laravel Developer
Laravel has been the go-to framework for creating websites and apps over the years because of its extensive collection of innovative features and in-built utilities. Read on if you want advice on finding and hiring a Laravel developer for your next project. It's an in-depth look at the necessity of hiring Laravel developers and the best practices for doing so.
What is Laravel?
Laravel, first released in 2011, is a popular PHP framework for creating cutting-edge sites and apps. Laravel is one of the greatest PHP frameworks because it simplifies web and app development while still delivering on features and performance.
What does a Laravel Developer do?
The job as a Laravel developer is to make a Laravel app or website that looks great, is safe, and is easy to use. Laravel has had a meteoric growth in popularity due to its rich set of features and forward-thinking philosophy. Its widespread adoption means it's easier to hire laravel developers or a laravel development company.
Know The Reasons to Hire Laravel Developers or Laravel Experts
Up-to Date Development 
It goes without saying that while making a website or app, scalability and adaptability are crucial. As their consumer base expands, company owners face the additional challenge of keeping up with emerging technological advances. Even better, a Laravel developer can assist you in meeting these business requirements and needs on the technical side while you concentrate on running your business. In addition, these Laravel programmers keep abreast of the most recent advances and technological breakthroughs, allowing them to deliver state-of-the-art capabilities that foster development, modernization, and expansion for your business.
Affordability
Hiring full-time Laravel experts from a well-reputed Laravel development company may save you a lot of money. Internal development is likewise far more difficult and expensive. Investing in the services of a seasoned Laravel developer might significantly reduce the overall price tag of your website's or app's creation.
Efficient Management of Technology
Modern websites and applications can efficiently process a large number of users at once. However, the volume of online traffic fluctuates over time. Future iterations of your programme will have to process a high volume of requests in a short amount of time. Your web app's hosting fees may skyrocket as a result. In addition, you stand to lose a substantial number of consumers in the event of a hosting server disaster or outage. Web applications built by skilled and committed Laravel developers have superior traffic management and can easily handle high volumes of concurrent users.
Checklist for Hiring Laravel Development Company or Laravel Programmers
Prepare your Requirements list
Make sure you have a firm grasp on what you require before reaching out to a Laravel developer. Additionally, establish the prerequisites; it's preferable to document everything from beginning so that it may be retrieved whenever necessary.
Before you hire Laravel developers, you should have a clear idea of what you need, including any specialised Laravel development, assistance and maintenance, extensions development, and Laravel app development. Finding the perfect Laravel Development Company will be a lot easier with this information.
Know about The Experience of Laravel Experts
When searching for a full-time Laravel programmer, you should give careful consideration to how long they've been in the industry. In addition, the longer a developer has been in business providing Laravel development services, the more competent they are and the better they will be able to serve you. For further assurance, be sure to contract the services of a Laravel developer through legal agreement.
Always Check The Previous work of Laravel Developers
You should look at their previous work before committing to a contract with a Laravel developer. A sample of their work may be seen in their portfolio. You may learn more about their Laravel web and app development expertise by looking at their portfolio. You may learn more about the capabilities and experiences of individual Laravel programmers by looking at their portfolios. You can gauge the breadth of their skills by looking at their portfolio. Moreover, it's important to note that many specialised Laravel developers have a deep understanding of the fields in which they work.
Check their Soft Skills
In addition, you need to make sure the Laravel programmer can grasp your needs as a customer. In addition, any Laravel developer will only be able to build a project for you to the degree that they have a thorough and accurate understanding of the demand. Your first priority in hiring a Laravel developer should be finding one who can fully grasp your company's needs. The developer must also have excellent visualisation skills and the ability to convert the client's demands and desired outcomes into technical specifications.
Ask for After Development Support
A web or app development project's success does not automatically follow from its completion and release. After the release, you should be able to eliminate any remaining obstacles. To that end, it's imperative that you retain the services of a full-time Laravel developer whose agreement includes post-release maintenance. A good laravel development company won't hesitate to provide you after development support services at a nominal charge. 
Conclusion
Laravel has been hailed as the premier PHP framework by industry experts. It enables rapid prototyping, easy customization, and a wide range of use cases in web development. It's replaced earlier options in recent years as the go-to for developing apps. You should now have a decent concept of the guidelines you need to follow before hiring a Laravel developer, thanks to all the topics we've discussed above. Think about the aforementioned advice if you're considering using Laravel to build a sophisticated website or app.