Shopify Vs. WooCommerce: Know The Real Difference For Your Business!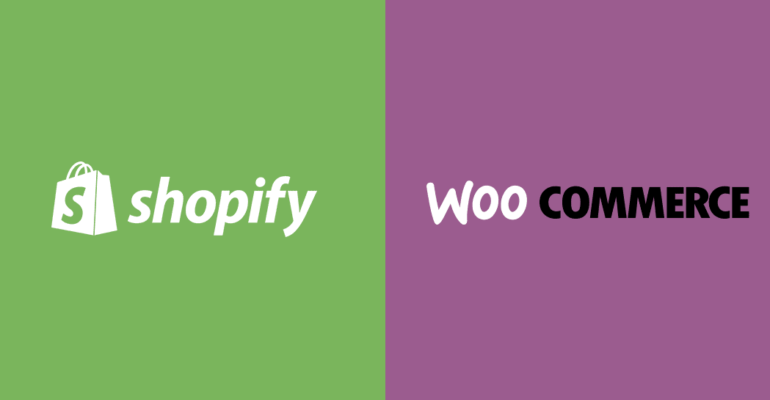 Shopify Vs. WooCommerce: Know The Real Difference For Your Business!
What is the most common thing among businesses these days? – A website! But, creating an eCommerce website for your business is not that easy. Because not every other entrepreneur or small business owner needs to have the knowledge base to choose the right eCommerce platform. So, if you need to choose between Shopify vs. WooCommerce, you might get confused!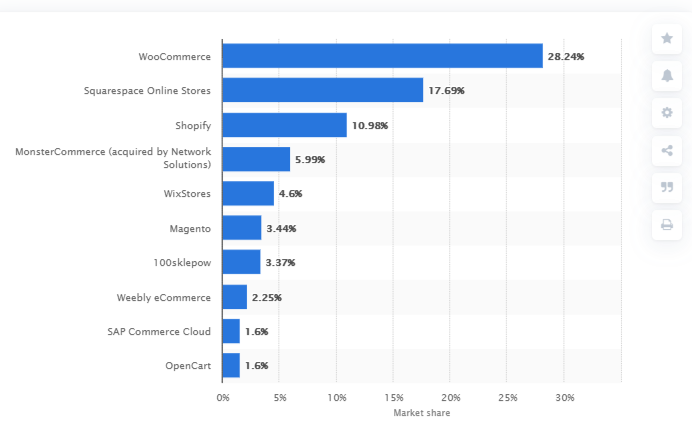 According to Statista, WooCommerce will be the leading eCommerce platform in 2020 with a market share of about 28.24% Squarespace is a pure website builder with drag and drop facilities and it inches just above Shopify with 17.69% and 10.98 % respectively. As far as statistics are concerned, we can certainly say that WooCommerce is leading the way.
But, it's not always about statistics. An eCommerce platform has to be way more than statistically higher than the others. It should be easy for any small business owner or retailer to create a storefront online. So, here we are going to unravel some real differences for you to decide between Shopify vs. WooCommerce.
The Basic Difference:
Before we move on to the difference in features or even pricing for that matter, let's understand the basic difference between these two.
Shopify:
Shopify is one of the most popular eCommerce platforms with an independent setup. Shopify stores are excellent for small businesses as they offer great functionalities. It is the reason why Shopify stores are used by more than 131 million users for purchases in August 2019. During the June month of last year, Shopify saw more than 200000 merchants purchase 350000 plus themes.
With Shopify.
You need to create an account.
Purchase a domain or select a default domain in the platform.
Select a theme for the store design and start creating an eCommerce website.
WooCommerce:
WooCommerce is a WordPress plugin for eCommerce websites. WordPress is one of the finest CMS(Content Management System) and website hosting services in the world. WooCommerce is simply a plugin. So, all you need is WordPress to install the plugin and start creating your eCommerce store.
With WooCommerce it is like a two-sided coin.
On One side- You get the base of WordPress that makes it easier for you to find developers for the website.
The flip side- If you are planning a solo act, you will have to face the challenges of learning the WordPress interface first!
Themes and Templates:
Shopify:
Shopify has a large theme store. It offers more than 635000 third-party themes that are payable and non-payable. Shopify also comes with built-in themes. These themes are basic and are free. Anyone with a free Shopify account too can leverage free built-in themes.
The best thing about Shopify is that you can tweak these themes. You can hire a Shopify developer for changing the code of themes. Shopify provides a separate section for theme editing. If you are not willing to customize your theme by yourself then you can always choose a third-party theme from the Shopify theme store.
WooCommerce:
WooCommerce too has an extensive library of themes and templates. But, you will need higher expertise over the coding skills. It has an entry theme called Storefront. Then there are themes ranging anywhere between $39 to $69.
WooCommerce on the design front is more of a developer's arena. For a person with a non-technical background, WooCommerce is not the ideal eCommerce platform. It also depends on the level of customizations. The level with which these platforms offer customizations defines the ease of use.
Product Addition:
Shopify:
Shopify is by far the best eCommerce platform for ease of product addition. It has an easy to use interface that allows anyone to add products. You don't any developer for adding products. There are dedicated sections in the interface to add products. You can even add images through the CSV files available on the GitHub for products.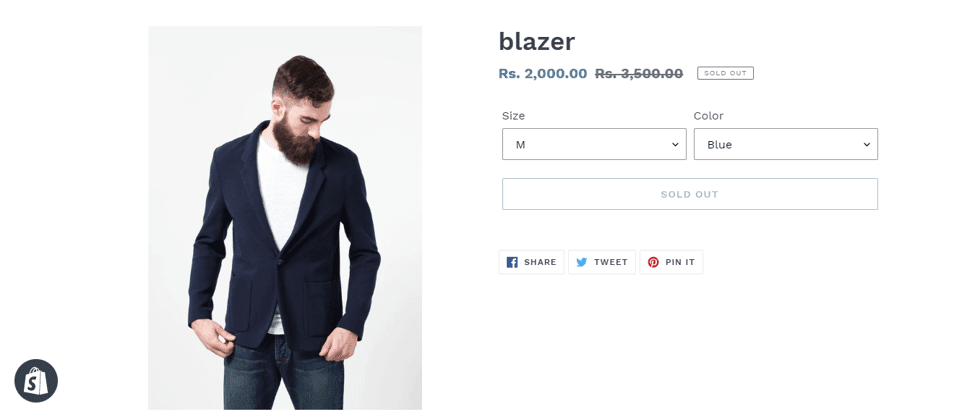 For any company or brand product categorization remains an essential part of the website. Here, Shopify provides categorizations, collections, and even tags for the products.
WooCommerce:
Adding products in WooCommerce is not that difficult. But, you need to have some expertise in WordPress. As WooCommerce is a WordPress plugin, little knowledge on the platform does not hurt. Any entrepreneur with an eCommerce development company can add products, a group of products, affiliate products, and others.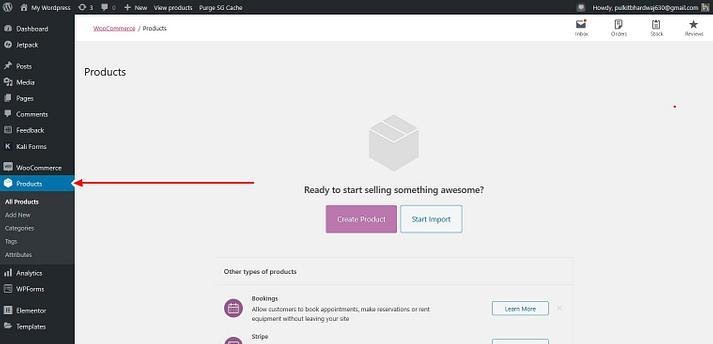 Pricing of the Platform:
Shopify:
Shopify has a fixed set of pricing. It ranges from $29 to $299. There are no free versions in Shopify. However, you get a trial period of 14 days. The basic plan has limited features. If you want advanced features like inventory management and payment integrations, you need Shopify plus.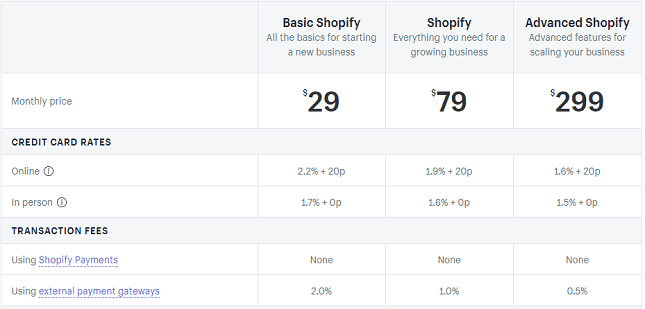 Apart from the base plans, there are costs related to third-party apps. Shopify offers marketing, delivery schedulings, order management, and even online wallet integrations through Shopify apps. These apps are not free. But, the kind of features it provides make up for costs.
WooCommerce:
WooCommerce is different in pricing. The WooCommerce plugin is free. But there are extra costs that you need to cover. Additional cost covers domain name, security, and hosting price. With this plugin, if you want advanced features, you canopy for third-party themes.
As we already discussed, these themes can cost you well. But, there is an option for these themes. Firms can choose developers to customize themes and add features.
Platform Support:
Shopify:
As far as support is concerned, Shopify has an extensive system. It provides complete support. There is a 24/7/365 service for merchants and businesses. It has an expert team of engineers and eCommerce professionals to help you through your website. It also offers consultancy over eCommerce issues. The best thing about Shopify is that it is one of the few platforms that will offer Facebook Shops.
WooCommerce:
WooCommerce does not offer extensive customer support. This plugin offers a WooCommerc community. The community can help you find answers to issues. But, when your business is on the line, you need that support. So, for merchants that need instant support, WooCommerce is not the platform.
Conclusion:
We have reviewed some of the important aspects of Shopify vs. WooCommerce. So, let's get down to the verdict. Shopify does have an upper hand on WooCommerce. When we began the discussion, WooCommerce looked better. But Shopify is far better after you think of all the factors you need in an eCommerce platform.
So, what are you waiting for? Choose the best Shopify development company and create your eCommerce store. Don't wait for your competitors to have that edge on you!
If there are any doubts about which eCommerce platform to choose, then feel free to get in touch with us!