Shopify vs Magento, which one to choose, and why?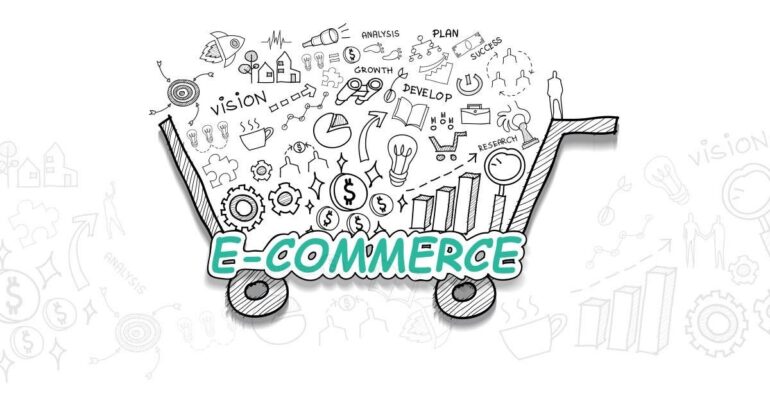 Shopify vs Magento, which one to choose, and why?
Those who know these platforms know that both platforms are strong contenders for starting an online store. Both of these platforms are well-known eCommerce platforms that are used by developers all across the globe.
When a business owner decides to have an online store for his business, it is common to get confused between Shopify and Magento. These platforms are renowned for offering the best and most powerful features to develop robust eCommerce stores.
Both of these platforms have dominated the eCommerce industry as both of these platforms are eCommerce giants. In this blog, we will talk about Shopify vs Magento and figure out which eCommerce platform is suitable for your eCommerce business.
Before we begin with Shopify vs Magento, let us first discuss both of these platforms in brief.
Shopify eCommerce platform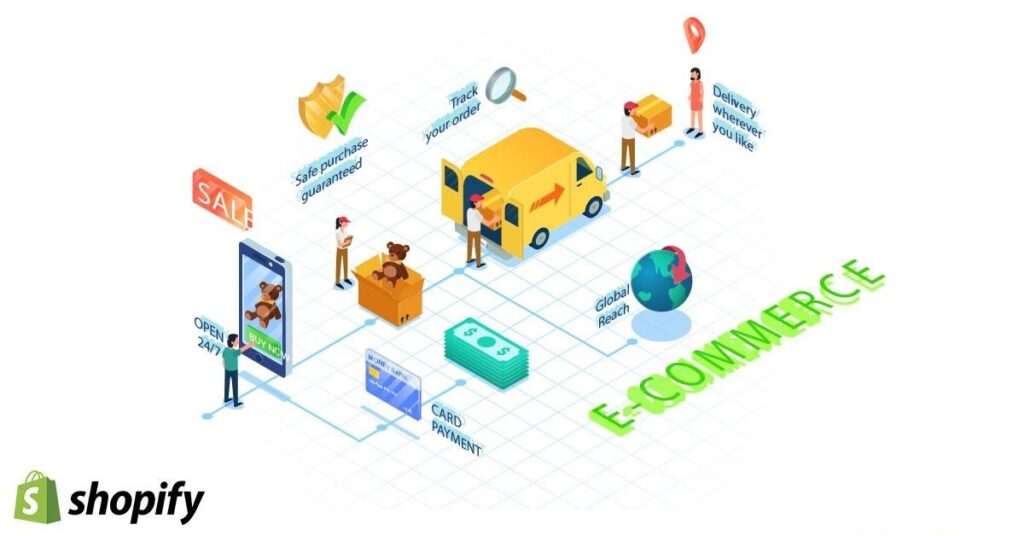 Shopify is an easy to use solution used for building online stores. Shopify is an eCommerce platform used for creating eCommerce apps and stores. Shopify eCommerce platform allows anyone to set up an online store and sell their products. With time, Shopify became the leading eCommerce platform designed for businesses of all types and sizes. Shopify has established itself as a renowned platform in the eCommerce industry.
Magento eCommerce platform 
Magento is an open-source eCommerce platform written in PHP. It empowers thousands of businesses and brands to grow their business in the competitive industry and is also powerful marketing, search engine optimization, and catalogue-management tools. All these beautiful features make Magento one of the eCommerce industry's most popular and worthy platforms for developing robust solutions.
After discussing and knowing these two platforms, we will discuss which platform is suitable for your business enterprise and why. We hope this guide of Shopify vs Magento eCommerce platform comparison will help you decide on your next eCommerce project.
We will now begin with the Magento vs Shopify comparison guide. 
We will discuss Shopify vs. Magento based on some criteria. Let's begin by discussing these criteria.
1. Ease of use 
More users like eCommerce platforms that are easy to use. A platform that is too hard to use will make it very tough for you to create the eCommerce store the way you want.
Shopify and Magento are both fantastic platforms, but when it comes to ease of use, Shopify is easier to use than Magento. Shopify is a one-stop-shop, and it is a drag-and-drop website builder that allows you to customize your eCommerce store precisely as per your expectations. Hire Shopify Expert from ThinkTanker to save your cost of Shopify Development Solutions.
When it comes to Magento, its learning curve is steep compared to Shopify.  With Magento, you will have to use code to build the online store or hire Magento developers to build your eCommerce store for you.
The result- when it comes to ease of use and user-friendliness while building the eCommerce store, Shopify is easier to use as Magento is much trickier to use overall. 
2. Themes and designs  
The theme is an integral part of any eCommerce store or app. Having access to the right theme can enhance the overall look and functioning of your store. It also offers a better user experience.
Shopify has many fantastic and customizable themes to choose from when it comes to attractive themes and front-end appearance. Shopify's themes are also easy to use. You can add your products and content, and you are ready to go. Shopify's themes are also optimized for mobiles, which is a great advantage.
Magento, on the other hand, offers fewer themes than Shopify to choose from. Magento allows you to update designs from your online business's backend, but it requires a lot more technical knowledge than Shopify.
The result- When it comes to the collection of themes, Shopify is a winner. 
3. Store functionality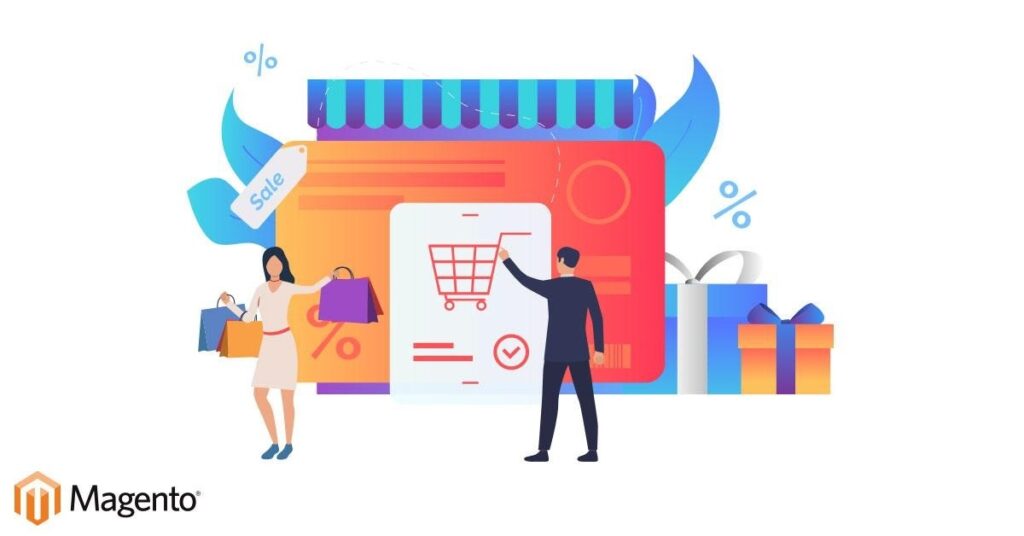 Both Magento and Shopify provide unique multiple store functionality features. However, Shopify offers better functionality than Magento. Shopify offers various easy and simple features to implement, even if you have little or no technical coding experience.
On the other hand, Magento offers numerous store functionality features that lag behind Shopify in simplicity and ease of implementing those features. One requires to have some technical skills or coding experience to install Magento extensions.
The result- When it comes to store functionality, to avail Magento extension features, you will have to hire a Magento developer or technical expert. In contrast, with Shopify, you can have the same features on your own.  
4. Add-ons and extensions
Both Shopify and Magento have a lot of features to offer and also various add-ons and extensions.
Shopify has a small collection of apps that help improve the functionality of your Shopify eCommerce store in various ways. Shopify apps store is continuously developing apps for loyalty programs, accounting, email marketing, etc. These add-ons can be installed easily.
Magento, on the other hand, has around 5000+ extensions that work smoothly with the Magento backend. Being open-source, Magento comes with a mix of free and paid extensions which allow the users to use the out of the box featuers and functionality without worrying about writing code.
The result- Since Magento has more add-ons and extensions than Shopify, Magento is the winner. 
5. Speed and Performance 
Speed and performance are two critical factors in the success of any eCommerce store. Online users don't like to wait for long to load the store website and make their purchases. It disappoints the users when the site takes way too long to load.
Shopify is a hosted solution, and therefore you don't have to worry about the loading speed of the stores built on this platform. However, due to being a hosted solution, you are unable to control the hosting environment. In such a case, if you face any issue related to the speed of the store, all you can do is contact the Shopify team.
Magento, on the contrary, is known for its control and flexibility. It is a self-hosted platform, and therefore, it allows you to choose your server and make all the necessary adjustments to enhance the store performance.  Magento will cost you more, but you can experience fast loading speed and fantastic performance.
The result- Magento wins over Shopify in terms of speed and performance. 
6. SEO tools 
SEO is an integral part of any eCommerce store. SEO helps in increasing the amount of visitor traffic from search engines to your website. The right SEO tools can increase the reach of your website, and you gain more customers.
Magento excels in SEO and comes with plenty of SEO tools to help you get started. There are several built-in SEO features in Magento that help search engine users find your store easily.
Shopify, on the other hand, is more reliant on its apps for SEO. You can edit your title pages and image alt tags in Shopify, but you will have to search the app store for most of your SEO tricks.
The result- Magento has the edge over Shopify in this department as it has more in-built SEO features and tools than Shopify. 
7. Help and support 
Help and support are factors that decide the reliability of an eCommerce platform. Both of these platforms provide service and support after the development of the store.
Magento has professional web developers, which means they will be there to resolve the store's issues. You will also have access to SiteGround's fantastic support. There are many ecommerce development company that can help you out.
On the other hand, Shopify has excellent customer support services but still can't match the level of Magento and SiteGround's support offers.
The result- When it comes to support, Magento is the clear winner over Shopify.
These were the six factors of Shopify vs Magento eCommerce platform comparison. As we know, both of these eCommerce platforms are well known and are used by millions of developers for creating powerful eCommerce stores. Still, business owners get confused when choosing an eCommerce platform for their project, and this blog might help them.
So, Shopify vs Magento, which is the right for you? 
We have compared the two eCommerce platforms above, but the final decision is in your hands because you know your store and its requirements better than us. This blog has run you through both of these platforms based on factors that will help you make a decision.
Shopify is more user-friendly than Magento. Magento is more like a project and requires technical knowledge that might not suit the new developers. Shopify is more suitable and preferable for small and medium-sized businesses. In contrast, Magento is the choice of large enterprises that are well funded and requires extra extension features to support its functionality. Thus, understand your business requirements and then make a decision.
We hope this Magento vs Shopify comparison guide was helpful for you.
Article by Manthan Bhavsar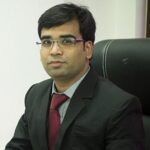 Manthan Bhavsar is one of the most brilliant go-to people when someone thinks to Hire the right Shopify solution Expert! . A techie by profession and a technologically driven person by passion, Manthan Bhavsar isn't shy to blog and share his knowledge with the world. If you want to follow Manthan, you can do so on Facebook, Twitter, and LinkedIn.