Shopify Plus : An Ideal E-Commerce Platform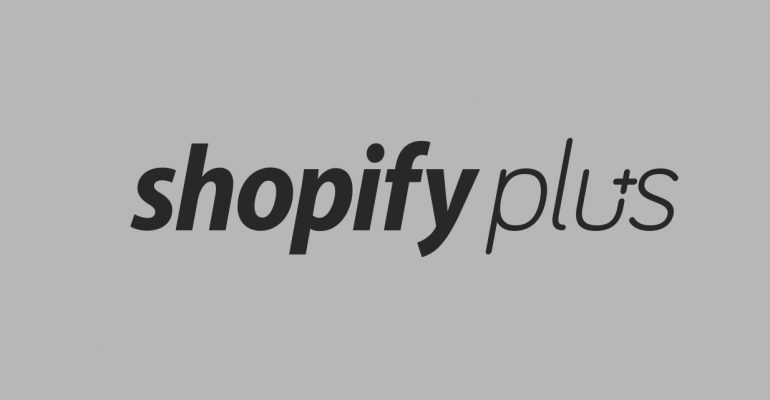 Shopify Plus : An Ideal E-Commerce Platform
First of all, what is Shopify Plus?
Shopify Plus is an e-commerce platform specially designed for high-volume enterprise brands developed by Shopify. Along with enhanced omnichannel services and better speed, it also provides control, customization, and automation for the standard commerce setup.
Shopify Plus is a next generation, fully hosted, SaaS ecommerce platform. It is a highly more reliable solution compared to the traditional self hosted platforms like Magento and SAP Hybrid. Additionally, as Shopify Plus is a hosted platform, it offers a fast, secure hosting network that is meant to improvise Search Engine Optimization as well as overall performance of the online store.
Pros of Shopify Plus
One of the reasons behind Shopify Plus becoming the first and mainstream SaaS platform option and Shopify Development Company being the first priority for SMB is the robustness and extraordinary security patching. It entirely eliminates the platform maintenance, upgrades etc. Shopify Plus has been developed to reduce the operational costs as well as maintenance overheads.
Shopify has also built applications like Flow and Launchpad in order to help in reducing the amount of time required for the team in order to manage admin tasks. This can help you free up resources for focusing on marketing and overall growth.
The simplified nature of Shopify and the uneditable core are the major reasons behind Shopify Plus being the priority for developing an ecommerce store.
It can handle over 10,000 transactions per minute
The platform allows unlimited staff accounts
It offers personalized helpdesk and support
It offers Wholesale Channel Management
It offers Integrations with more than 1500 Apps
It offers easy management of up to 10 stores at once
It offers automatic Task Management
It comes with highly scalable SaaS Shopify Cloud Software
It lets you have an access to your campaign with a real-time event dashboard
It lets you create the complex scripts with ease and without any technical know-how
It offers over 60 themes to work from whenever there is a need to make some customizations or add-on features. Nearly 10 themes are free and the rest cost between $140-$180.
The best part about Shopify Plus is integration partners. It must be quite noticeable that there are various large Shopify only agencies now, such as Fostr, WeMakeWebsites, etc.
Shopify Plus increases the room for customizability, i.e. personalized look and feel can be easily offered with the platform.
With Shopify Plus, you are allowed to have access to the enterprise features. Let us have a look at some of the enterprise features:
Wholesale Store Enterprise
Multiple Storefronts
Automations and Workflows to eliminate manual process
Additional Payment Gateway Options
Checkout and Discount scripts to build advanced functionality
Shopify Plus offers insane discounts on transaction fees, especially in cases when you are using Shopify Payments.
The platform also comes along with multi-channel integration. It lets you sell directly on marketplaces like Amazon and eBay, Social media platforms like Facebook, Instagram.
Shopify Plus Exclusive Features
Shopify Flow
With Shopify Flow, Shopify Plus helps you develop an enticing first impression. This feature can help you develop the first impression individually to your customers. Ultimately, it develops a storefront in such a way that they might be expecting. You can track their purchases and alter your homepage to match the products they might be interested in.
Script Editor
Shopify Plus Script Editor is great at offering control over shipping along with creating scripts for line items and payment methods. With Shopify, you will be able to customize every tiny detail of your website giving you total control over the store.
Themes are also available in a variety of languages. So if you want to set-up an online store for a target audience in a specific country, you can do so in their native tongue. Languages include English, Spanish, French, German, Italian, Japanese and Brazilian Portuguese.
Shopify Plus provides you with your own dedicated launch manager. It's their job to make sure your website can be fully integrated into Shopify. They'll help you write lines of code, and get you up and running on a Shopify custom theme.
Shopify lets you sell your products directly on marketplaces, like Amazon and eBay, and social media, like Facebook and Instagram.
Nearly 25% of customers tend to return to their store through abandoned cart emails.

This is where Shopify Plus plays a very important role. Shopify sends automated emails to the customer in cases of cart abandonment.
It also supports multiple currencies. The major currencies supported are GBP, EUR, USD, CAD, AUD, HKD, NZD, JPY and SGD.
There are a plethora of reasons why Shopify Plus can be an ideal ecommerce platform. Here are just beautifully explained pros of the incredible platform.