Prominent Mobile App Development Tricks To Need To Save Money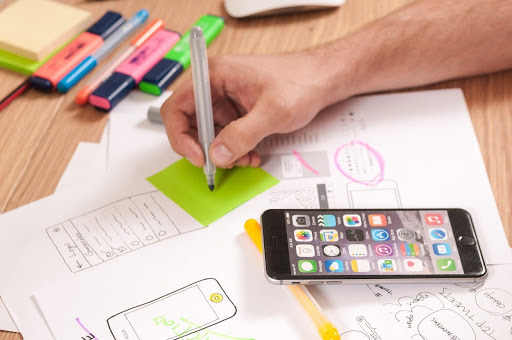 Prominent Mobile App Development Tricks To Need To Save Money
The
best mobile app development company
for you is the one that helps you build an app that can outshine the competition with uncompromised development skills, expertise, and technology stack. Mobile app development is increasingly becoming complicated and multifaceted thanks to the demand for superior performance and cutting-edge features. Naturally, if you want to build an app that can outshine the competition, you cannot compromise developer skills, expertise and the technology stack.
But small business apps and startups often find it difficult to develop apps on a smaller budget. This is precisely where some time tested measures for reducing development cost come in.
Let us introduce some of the most reliable tips and tricks to keep the cost of app development under check.
Go for an MVP project
Every app is developed to solve a problem, and just a handful of features in case of most apps are useful to solve the target problem. So, the core app is the set of features and user experience attributes that define the app's basic usability and usefulness.
When you prioritise these core features and user experience attributes, you are following the right track and saving cost. But still, after coming with a basic app with core features and UX design, you can come with more value additions based on the user feedback. This approach is what we know as Minimum Viable Product (MVP).
There's another angle to understanding what MVP offers. It remains a common approach for many app projects to deliver a complete app loaded with the entire pack of intended features and UX attributes without knowing whether the user will want them or not. This is another reason why you should roll out a basic or minimum app product and keep options open for updating the app subsequently based upon user feedback.
The Minimum Viable Product (MVP) approach gives you total control over the app project so that you don't head to a big failure and always can make course correction with little effort. On the other hand, thanks to the MVP approach, you can keep the initial development budget lower and avoid the additional cost involved in course correction.
Use a reliable and powerful framework
The most significant consideration for any mobile app project is the choice of platform and related technology stack. Let's understand the basics. You need to create an effective app requirement document with every essential feature, target platform and corresponding tech requirements specified.
Whenever you limit yourself to one platform, you end up restricting your audience reach. On the other hand, developing apps for multiple platforms involves the risk of creating an app lacking a sharp native user experience. This is where the role of cross-platform development frameworks with the ability to create native-looking and native behaving app come in.
You can choose from some of the most powerful cross-platform development frameworks widely used for building apps for both iOS and Android with their native user experience and features. The leading framework choices for developing cross-platform apps with a native look and feel include React Native, Flutter and Angular. These frameworks can reduce the development time to a minimum while enhancing your productivity to the optimum level.
Accommodate scalability and growth
Anyone who considers cost factors related to an app project only for the initial development doesn't know how the app business works. An app needs to be updated every once and should be tuned to scale up capacity and new features continuously. When you build an app keeping future growth and scalability needs in mind, you will likely spend less n the app project.
However, the robust and powerful app you build requires regular maintenance, which involves considerable recurring cost. This is where preemptive development approaches come in. To save development time and cost, you can make the app so that accommodating changes becomes more comfortable and less strenuous.
Choosing between Outsource or In-House
Making the right choice of mobile app development staffing is another critical consideration to reduce cost. The option of hiring in-house or outsourcing developers can significantly impact app budget, workflow, and product maintenance.
An increasing number of app projects favour outsourcing to reduce overhead cost and avoid the full complexity of handling in-house teams. Outsourcing helps you reduce infrastructure and overhead cost, reduces internal workflow and helps find the most talented developers as per the requirement.
Although outsourcing development tasks helps minimise the app project budget to a great extent, the in-house process is also helpful in many respects, particularly for controlling risks. If you can completely manage the entire development workflow and dissipate the chances of any hidden development cost, outsourcing will become a more appropriate choice.
Let the cost be covered by the sponsors
Apart from all the organic measures to reduce the cost that we mentioned so far, you can also take the help of sponsors who can build the app. This involves selling the app's concept to prospective clients who can find the idea lucrative from a business point of view.
Sharing the profit portion is an excellent proposition to cover the app development cost, provided you come with a winning app idea that instantly makes traction. Thanks to this approach, a new startup can get an app launched and running at a very low cost.
Conclusion
All the tips and measures we explained so far focuses not only on cost control but also on controlling the development time, workflow and qualitative aspects. The development cost cannot be controlled alone without considering other challenges. When you make a plan for building an app at a lesser cost, you can end up building it faster and leaner as well. It all depends on how well you plan the entire development roadmap.
Author Bio
Jamie Waltz An Mobile App Developer At Square Root Solutions – An Well Known IT Company that Offers a Wide Range of Mobile App Development Services Include Android iOS, IoT & AR/VR App Development With a Dedicated Team of App Developers Ireland. Apart From His Professional Life, He is an Avid Writer Who Loves to Create Meaningful Asset By Writing Informative Blogs.