How to Select the Right NodeJS Development Company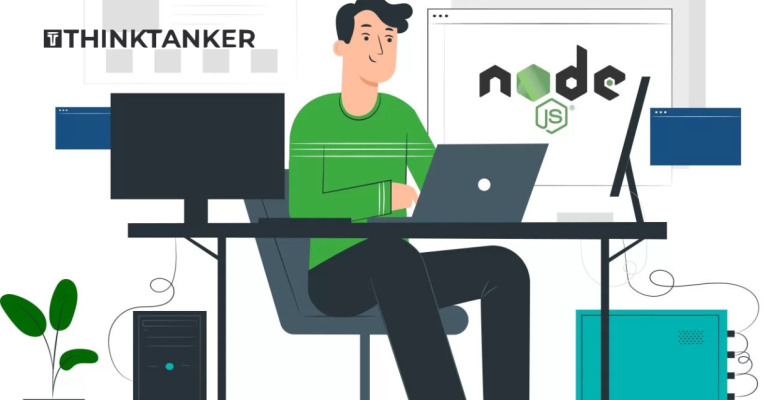 How to Select the Right NodeJS Development Company
The commercial sector frequently makes use of NodeJS, an open-source JavaScript runtime environment, to provide cutting-edge cross-platform applications. The selection of a suitable development partner, however, presents the greatest difficulty. If you're a business owner looking to get the most out of NodeJS, hiring a reputable development firm is essential. In this article, you will get to know how to select the right NodeJS Development Company. 
Why is Node JS so popular and Beneficial?
The widespread adoption of NodeJS is a game-changer in the world of software development. Its indisputable combination of advantages is what's making it so popular among developers throughout the world. A few examples follow.
Considered among the top full-stack technologies, it facilitates the creation of programmes on both the client and server sides. Thus, you won't need to split your development staff into distinct groups to work on the backend and frontend.

Node JS Developers

have the unique opportunity to take advantage of Google's V8 JavaScript engine, which is written in C++. It reduces the app's overall weight and makes it more responsive.

The Node.js ecosystem works with the most cutting-edge server software. It's compatible with several hosting platforms, including AWS, GCP, Heroku, DigitalOcean, Bluehost, EvenNode, Glitch, etc. Thus, it  is beneficial for Node JS programmers

as well as businesses.

The Node Package Manager (NPM) is a built-in feature of NodeJS that facilitates the efficient distribution of code. Code may be quickly deployed and maintained with this tool for Node JS Experts.

The platform's non-blocking event loop mechanism ensures unlimited scalability and customization for your own software. You'll have sufficient area to swiftly carry out your Node.js backend development tasks without sacrificing quality.
Tips to select the Right Node JS Development Company
Define Budget
If you're looking to hire a Node.js development company or hire node js developers, the first and most crucial step is to clearly define your business needs. What you want to accomplish most should be absolutely clear in your mind. Before beginning the project, write out all the outcomes you wish to see. It's important to keep reality in mind when you consider how your product will interface with the target market. You should also consult node js development company at this stage. 
The sort of app you want to build, its features and functions, its customizations, your intended users and their pain points, the length of time and money you have allotted for development, and your budget are all crucial considerations. Before reaching out to IT outsourcing businesses, you need also choose if you want to create a whole new application or maintain an existing one.
Consider the Experience
Experience is important, but it's not necessary to choose a Node.js development firm that has been in business for a decade or more. A somebody with a few years of experience and a foundational understanding of Node.js will be an invaluable asset in seeing this project through. Experience is evidence that the Node.js development team has worked on and successfully completed comparable projects.
Rather, you should give your attention to finding a business that has the necessary expertise together with the appropriate credentials. Learn more about their area of expertise and the amount of satisfied customers by reading recent case studies.
Shortlist the Companies
After figuring out what you need for your company, you should narrow your options down to the ones that are the best fit. Before committing to any outsourcing company, be sure they can provide the high-quality NodeJS web development services you require and have outlined above. Simply said, you want to work with businesses that have the capacity to grasp your vision and the scope of the project you're undertaking.
Only companies with the right people on board to meet your unique app development demands should make the cut. They should have a team of developers at their disposal who can carry out their assigned tasks inside the specified time frame.
Read the Testimonials and Reviews of the Company
Once you've confirmed the team's abilities, it's time to research the firm's standing in the field. You need to read the testimonials and rankings that customers have left on the firms' own sites, in addition to the most prominent third-party platforms, and on other forms of social media. You might also poll your network of business associates for their opinions on the firms in question (if any).
You should look at references to make sure your project is in good hands. These testimonies and declarations provide light on the pros and cons of the various businesses. You can see the results they've achieved with their clientele this way. Plus, you find out if they were a valuable resource or if they were more of a little assistance. You can also check reviews of  node js development company on social media platforms. 
Check the Problem-solving skills of the Node Js Experts
There are probably going to be a lot of bugs during testing that the app development firm will have to solve. These blunders may be relatively simple clerical mistakes or they may need specialised knowledge and sophisticated abilities to resolve. Nodejs programmers need to be familiar with concepts like error handling, retrying, continuing, and crashing.
Hire node js development company not just for their expertise in app creation, but also in resolving technical challenges and creating a bug-free programme. They need to be proficient at solving problems and fixing them quickly.
Conclusion
In Conclusion, the NodeJS Development company can help you a lot in taking your business to the next level. However, choosing a NodeJS Development Company is a tedious task. Therefore, you need to keep in mind the above points to choose the right Node JS Development Company.