5 of the Best Shopify Alternatives Cheaper and More Functional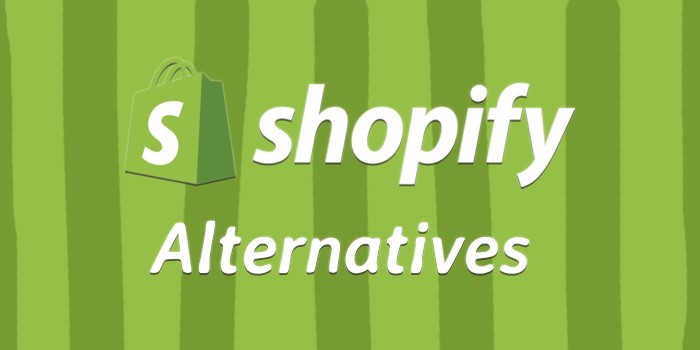 5 of the Best Shopify Alternatives Cheaper and More Functional
With research saying that retail ecommerce sales will reach around $4.13 trillion in 2020 there is no better time to start your own ecommerce business than the present. It doesn't matter if you are adept with current technologies or not, there are multiple ways of developing a marketplace website. It all basically boils down to the amount of time and money you invest. Based on these aspects you have three options to choose from-
Building from scratch
Using a SaaS platform
Using Turnkey solutions
Among the above the most popularly used options are SaaS and Turnkey solutions; especially for people who are unable to build their own website from scratch either by hiring a team or by themselves. Every method has its own pros and cons and it is up to you to do your due diligence and see what suits you the best.
Knowing about the basic features that an online marketing platform requires will help you a great deal in making an informed decision. For your ecommerce platform to excel, you will at least require the below attributes-
Separate dashboards for admin, buyers and sellers
Multiple payment and refund gateways
Efficient product listing panel with filtering, sorting and search options
Robust security features
Multiple login channels including email and social media modules
Shopping cart, wish list and return options
Consumer profile
Review and rating including FAQ section
Customer care provision with chatbots induced messengers and calling facility
Google map integration for order tracking purposes
Achieving all this is not going to be an easy task. Hence while considering from whom to purchase your multi-vendor marketplace software you need to do the groundwork. Weigh all the positives and negatives of the service provider and then choose the one that fits your plan perfectly.
While researching regarding the best software providers, you will definitely come across an online platform called Shopify. This Canadian company is considered as one of the pioneers in the field of ecommerce platform development. However, due to certain shortcomings with regards to its customer service, pricing, limited customization options are making its customers switch to a different shopify alternatives.
The crucial points you need to consider and compare before settling on one software provide are-
Plans they offer and Pricing factors
Customer care services
Adaptability of the software
Ability to customize any given order
Integrated payment options and adherence to PCI compliance
Ease of their user interface
Features they provide
SEO optimization
Template and website design options
Ratings and reviews
Keeping all these pointers in mind, let's see which are the best possible shopify alternatives available in the current market.
BigCommerce:
Per majority of the customer reviews and testimonies, Bigcommerce has been chosen to be better than Shopify in many ways. With excellent SERPs ranking, this SaaS based ecommerce software provider has helped launch thousands of small and medium sized successful businesses across the globe. Its strong pointer being its comprehensive packages and their pricing, the inbuilt features and the top-of-the-class SEO optimization tools.
Here are a few more pointers that will help you judge if Bigcommerce might be the one for you.
Fully hosted
Customizable themes
Integration with marketplaces platforms like Amazon and other social media platforms
User friendly interface
Multi-channel selling
Unlimited storage and bandwidth
Huge array of free apps to choose from
Product list is endless
Solution to abandon cart issues
The pricing starts from around $29 per month all the way to about $250 per month depending on the package you choose.
WooCommerce:
Next in the line of most chosen ecommerce software providers is woocommerce. The highlight of this platform provider is that he gives you all the basic features of an online marketplace platform and for free of cost!
You read it right, free of cost. With its seamless integration with wordpress, woocommerce has been the go to software platform provider for over 80 million customers worldwide. With its wide range of customizing options, and easy set-up processes, some even say that woocommerce is a better option compared to shopify in many aspects. Below are a few features which make woocommerce the most sought afterShopify alternate.
Open Source code
No transaction fee
Easy to customize
Limitless products and services
Built-in blog option
Prompt Customer service due to the WordPress community
Thousands of available themes
Multiple payment gateways
Magento
Loaded with features, Magento is a top pawn in the field of ecommerce. Though it offers all the features that shopify offers the prices that it is sold at are extremely competitive to ignore. This has been one of the main factors for it to be considered as a suitable alternative to shopify. Apart from the obvious pricing factor it is built to suit the big wigs the most. And it is no surprise that the likes of Nike, HP, Canon and many others use this platform for their business.
Here is the list of features that make this a popular choice among the marketers-
Open source code
Flexible and scalable
Customizable
Supports multilingual currencies
Inbuilt social media integration
Highly secure and trustworthy
Round the clock customer service
Instant purchase
They sell different versions of software's to suit different businesses. However, the basic version is free of cost. And the charges are applicable according to the plans you choose and customizations you want to opt for. If you are looking to manage simple ecommerce website then Shopify will be best choice as compared to this Magento. There are many shopify development company that provide small business owners to build an ecommerce store.
Shopygen:
A silent achiever in the field of multi-vendor marketplace software platform, Shopygen is a turnkey solution that provides highly reliable and scalable ecommerce platforms. Be it a small retail shop or a global multi-vendor marketplace, an on-demand service-based marketplace, a grocery or food delivery application, they have got you all covered, technologically. They also provide customization services to suit your business plans. With round the clock customer care services and with an array of services they offer they have grown to become one of the top ecommerce platform providers in the market.
Here are the features that make them so desirable to the audience.
Open Source code
Unlimited customization option
The platform supports both physical and digital products
Compatible with both android and iOS
Reliable payment gateways
SEO optimized content
Location based coding
Onetime payment
ShopyGen provides software and the source code at as low as $400. However the price may vary depending on the customization you might want for your platform.
Wix:
Last but not the least, this list is not complete if Wix is not mentioned. As a hosted service provider Wix provides one of the best ecommerce platforms there is. If you choose Wix there is no need to worry about any back end management or security. Wix has a convenient drag-and-drop builder coded into the platform which makes it very easy to customize on your own. Compared to Shopify, it is a more wholesome platform that provides you with the opportunity to design and edit your application as per your plan. In addition to these there are other features that make Wix a hard competitor to Shopify.
They are-
Easy to navigate
Free hosting and custom domain
Creative product list showcase
Different shipping options
Great set of clip arts, icon to choose from
Easy coding with advanced features
Solution for abandoned cart is provided for
Customizable templates
And many more.
The platforms are available for free. However, if you want to choose any of the exclusive plans then the pricing starts at around $23 per month.
There are many more options that can be added to this list. But these are the top 5 according to us that you can consider lest you are planning any alternatives for Shopify for any reason. It is not necessary that a platform that works for a business should be fit for you too. You can do your homework on this aspect and choose what suits your business the best!
If you need any assistance in this regard, do give us a shout out.
We will get back to you.